3M Fiber Optics
Campaign created for 3M's One Pass Fiber Pathway, a unique product that routes fiber optics into apartment buildings, straight to the endusers.
Branding campaign created to demonstrate 3M's fiber optic expertise and leadership position in the telecom market, as well as serve as the introduction to a comprehensive product campaign.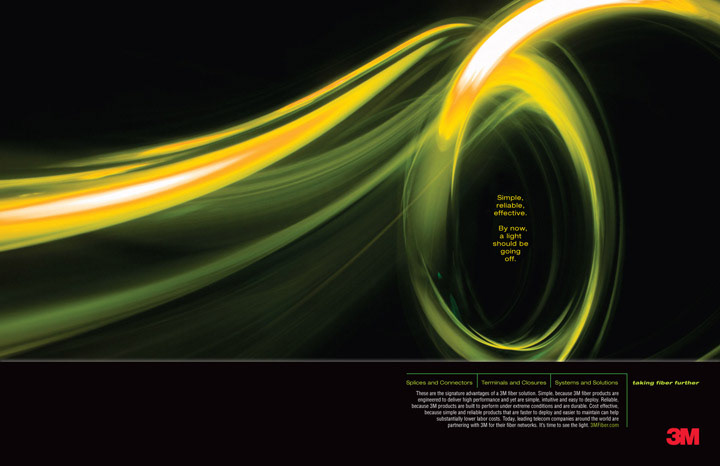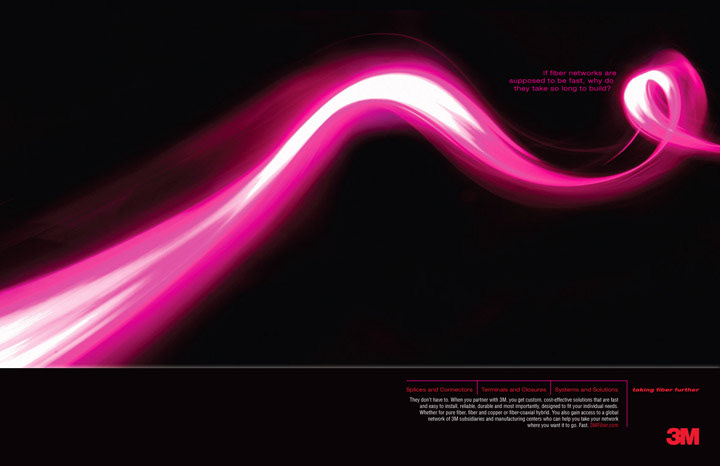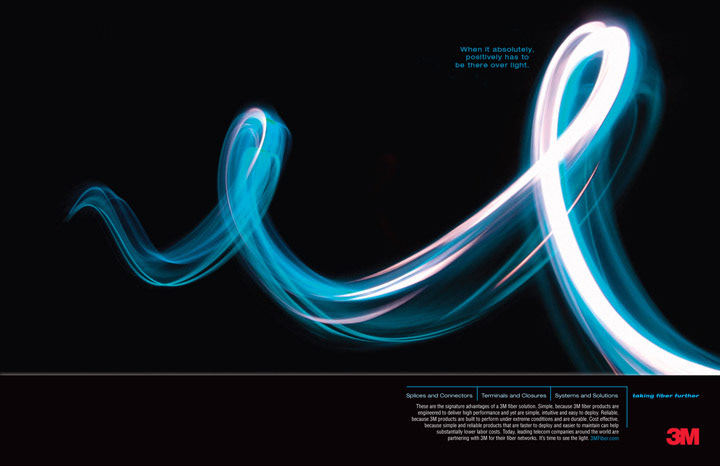 One revolutionary product was the One Pass Fiber Pathway: a unique way to install fiber optic lines into existing buildings. A flexible duct holds the fiber strands, and it sticks to the wall with proprietary 3M adhesive. 3M tested the product through Verizon in brownstones in Manhattan and Brooklyn. We created posters, ads, trade show graphics and animated banner ads. Created through Proof Advertising.