Fridays runs tons of promotions year-round. Because of the nature of the QSR space, timing is always of the essence. We've helped them with creative that's true to their friendly, slightly rebellious voice. Responsive web modules and targeted email campaigns to their 5 million + Fridays Rewards members consistently move the sales needle. C
reated through Black Eye.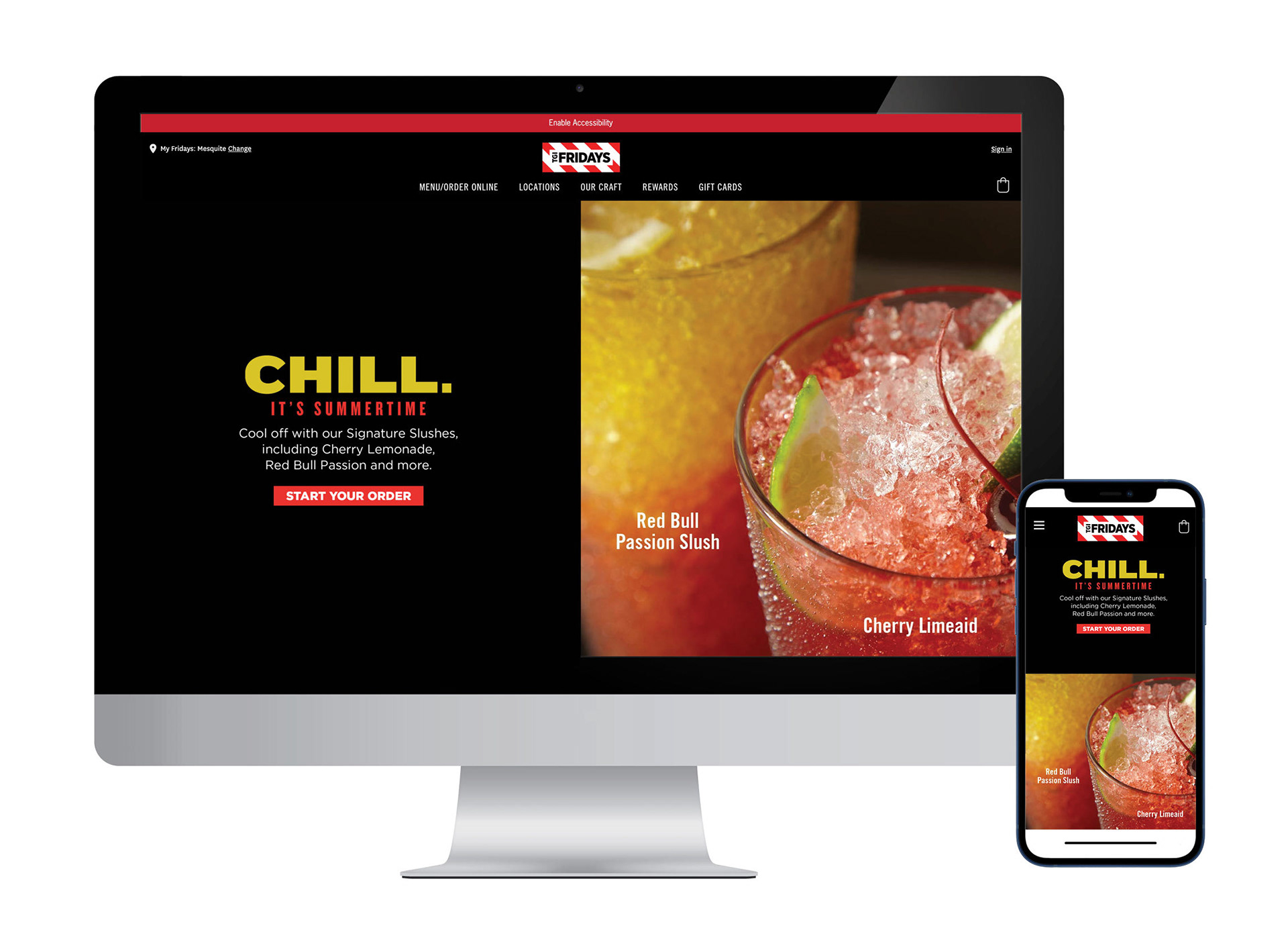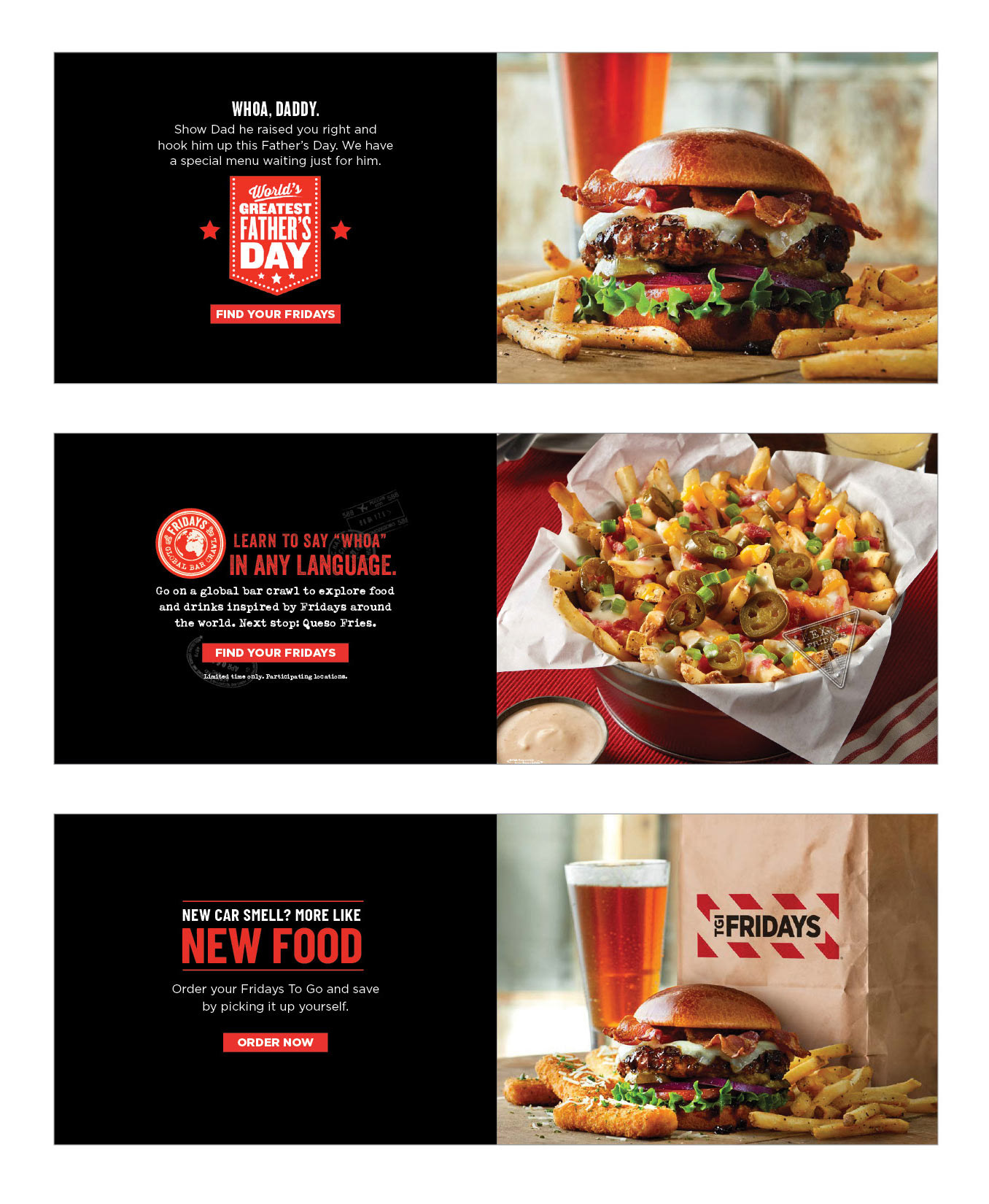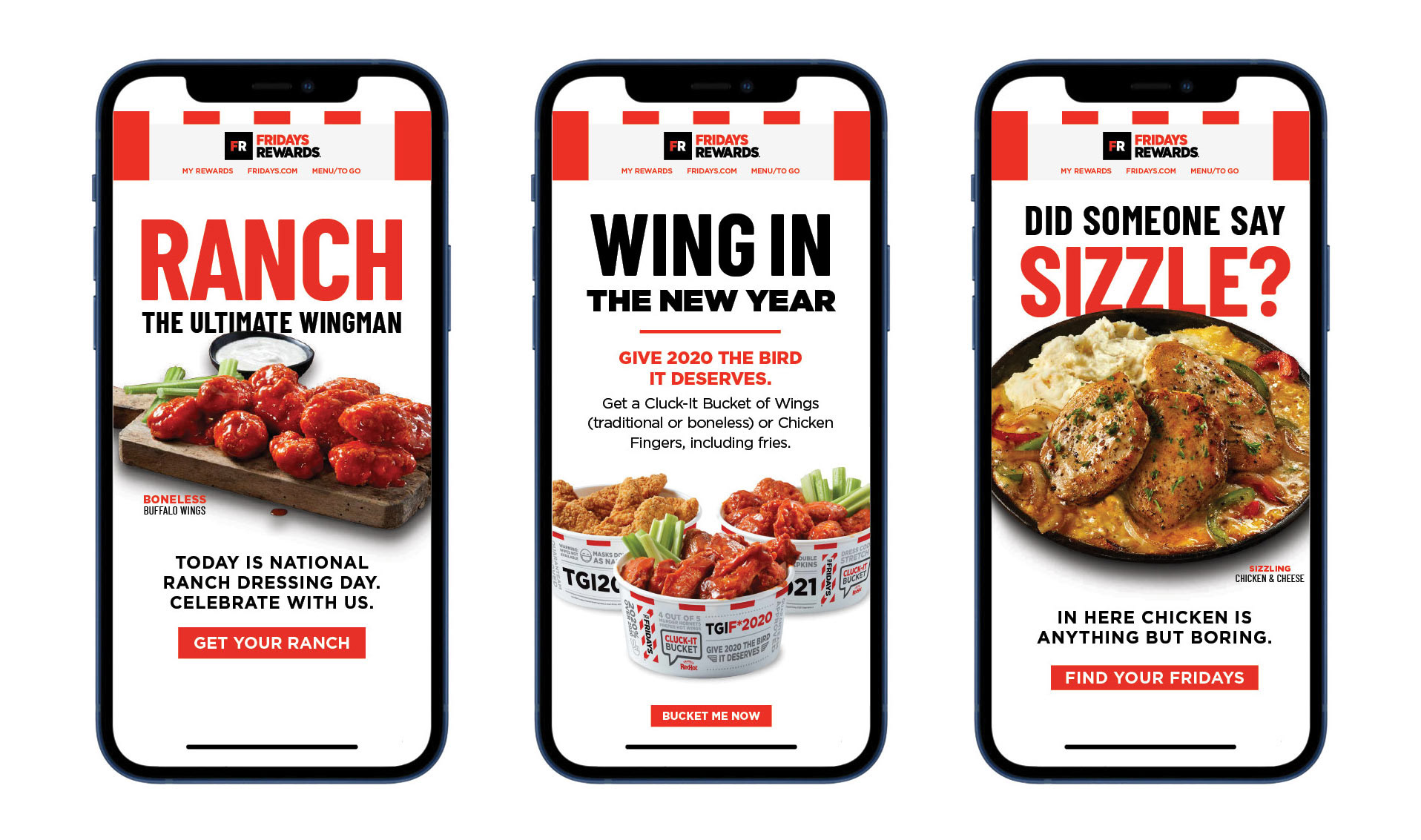 Football at Fridays:
To help them increase revenue during football season, we started with a campaign logo and messaging that encouraged socializing in the bar area. The campaign set the tone for the whole program including email marketing and materials in the restaurants enticing customers to enjoy games all season long, from fantasy draft parties to the Super Bowl. Art Directors: Morgan Martin, Hank Benzenberg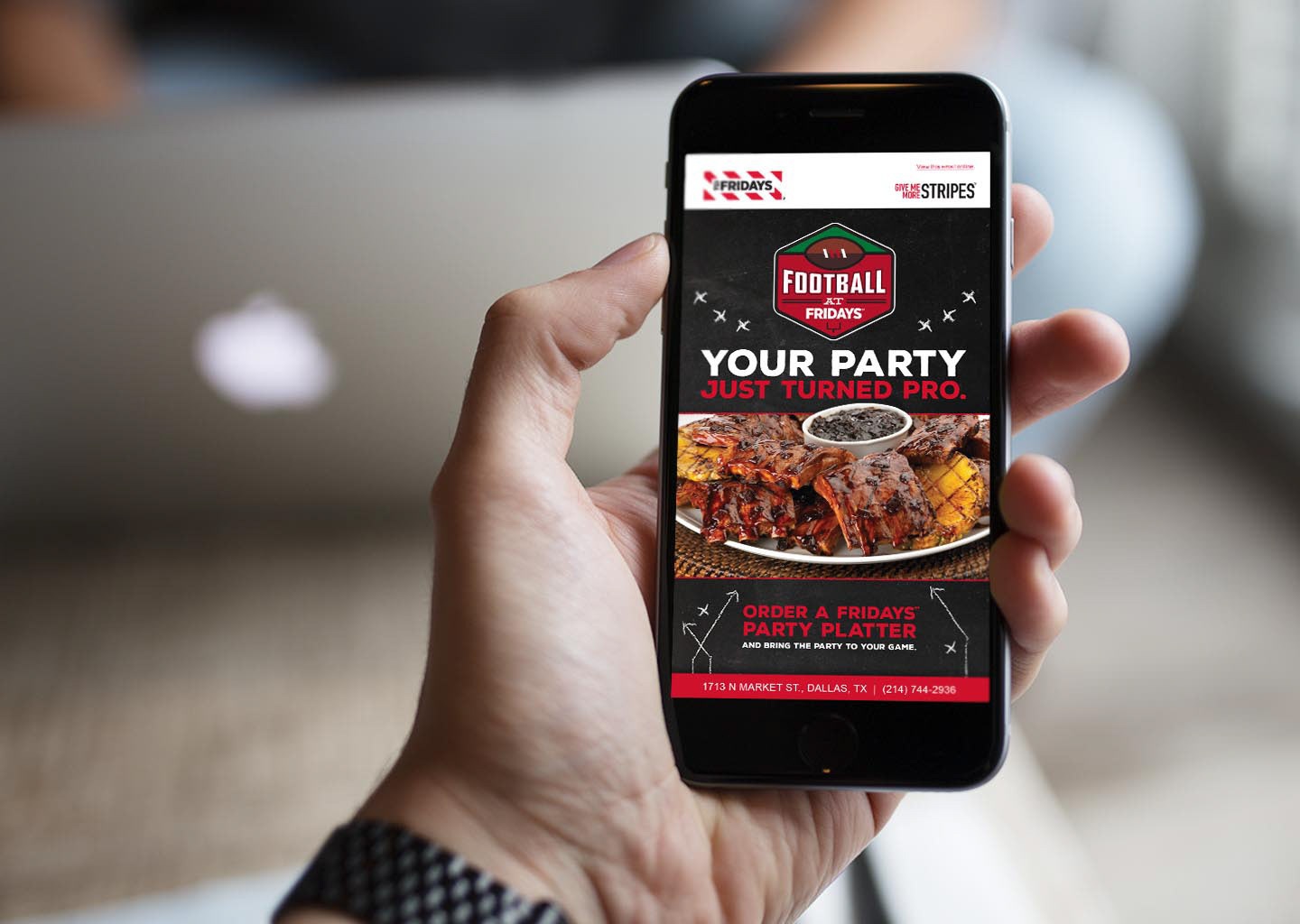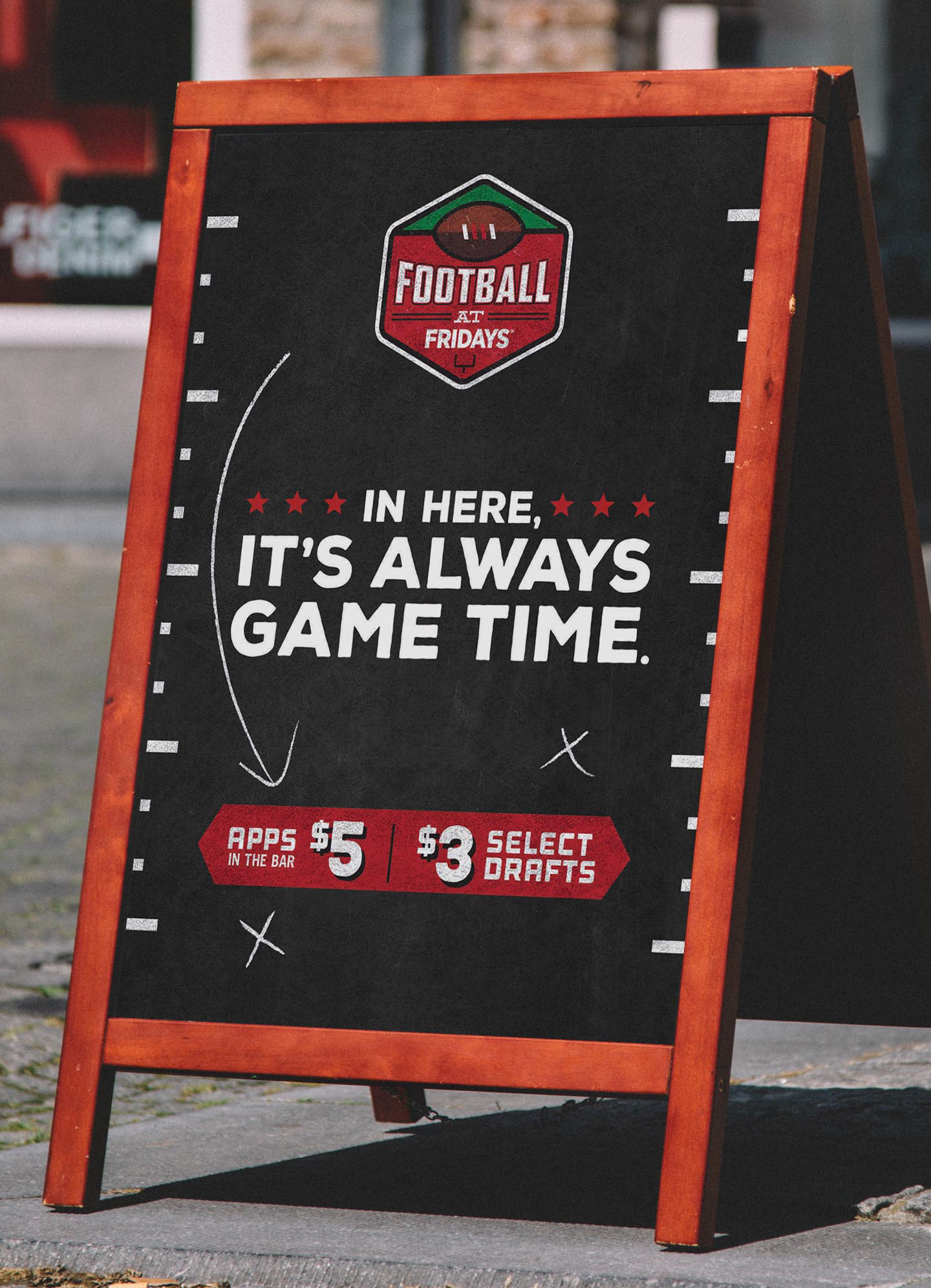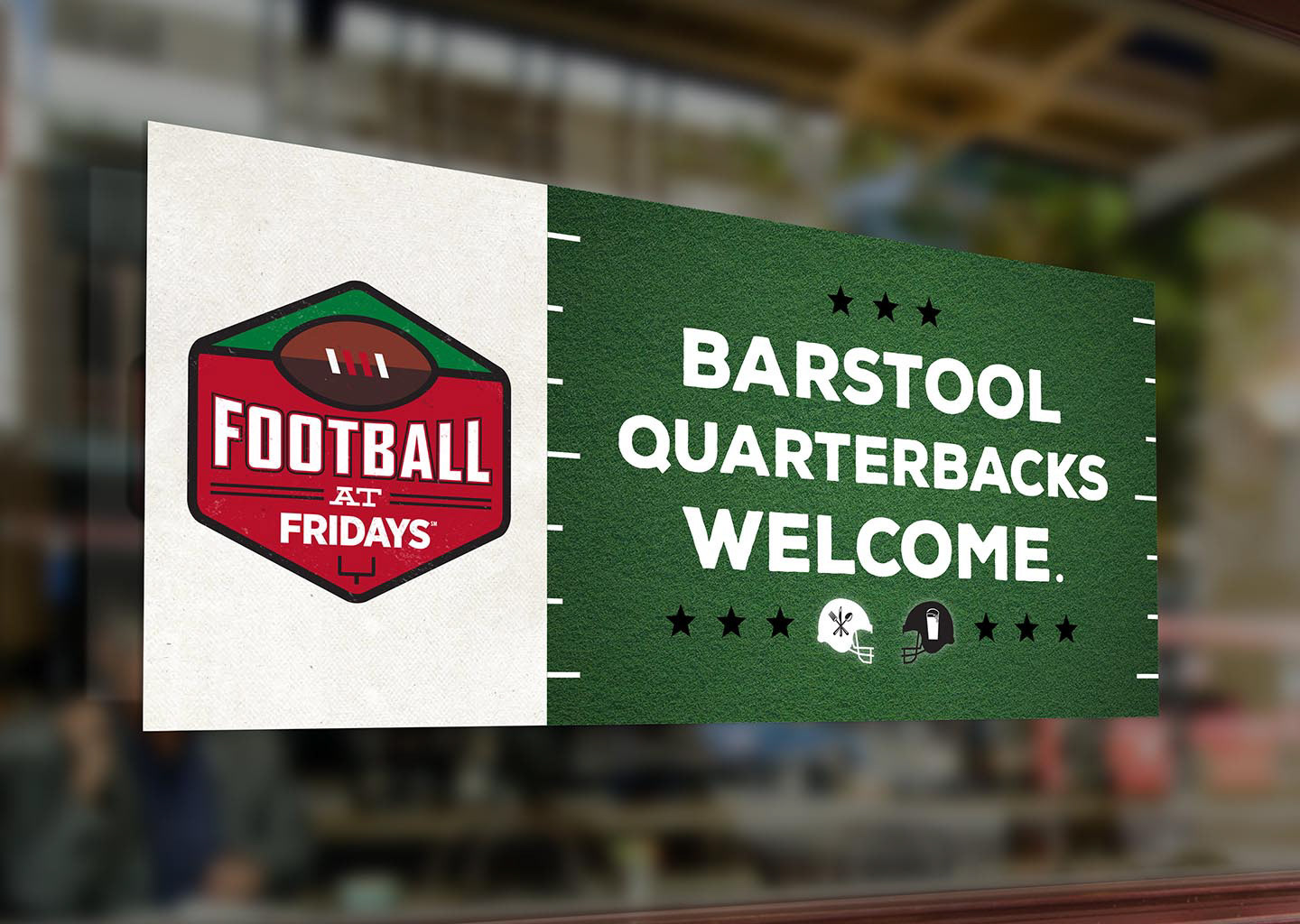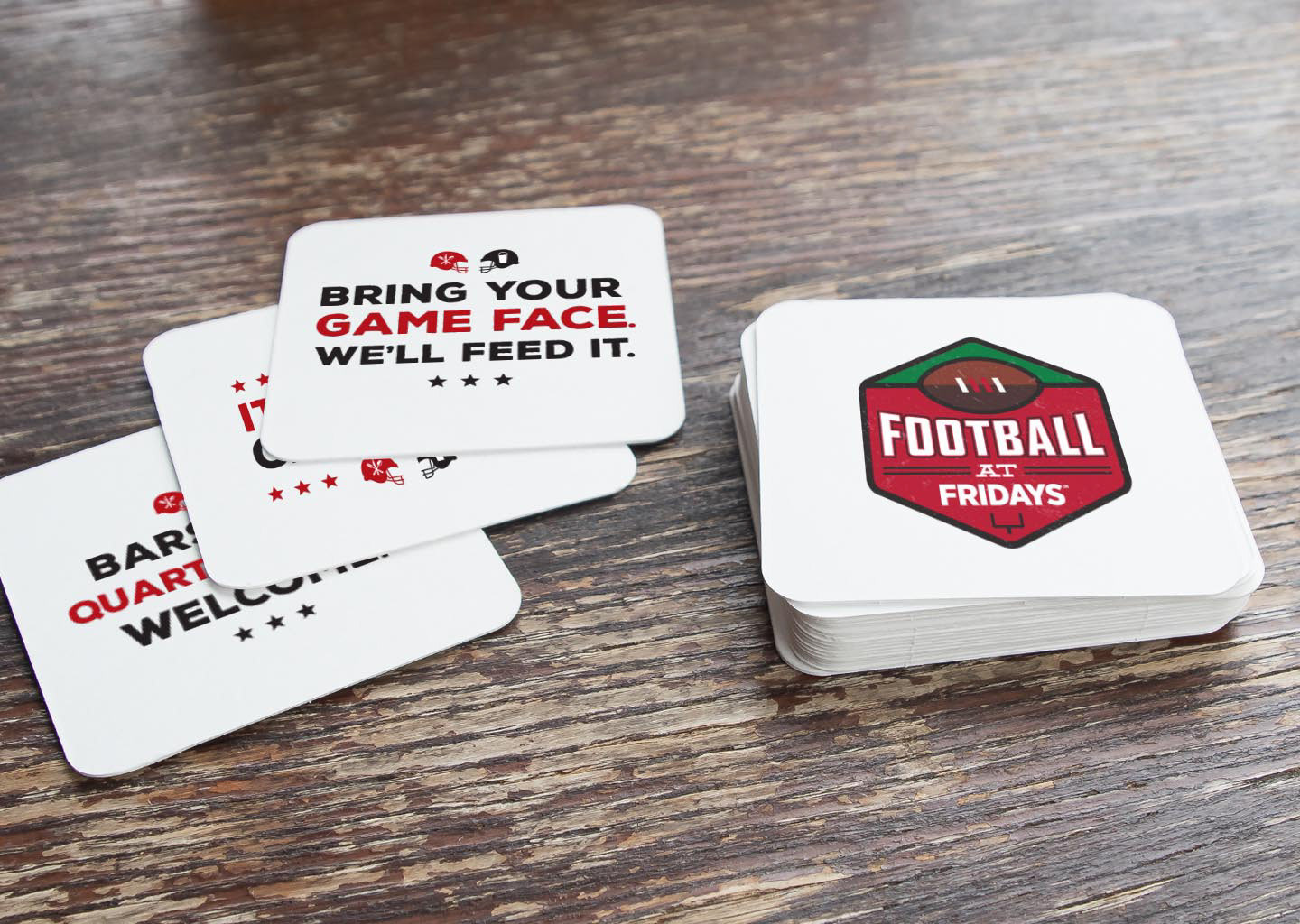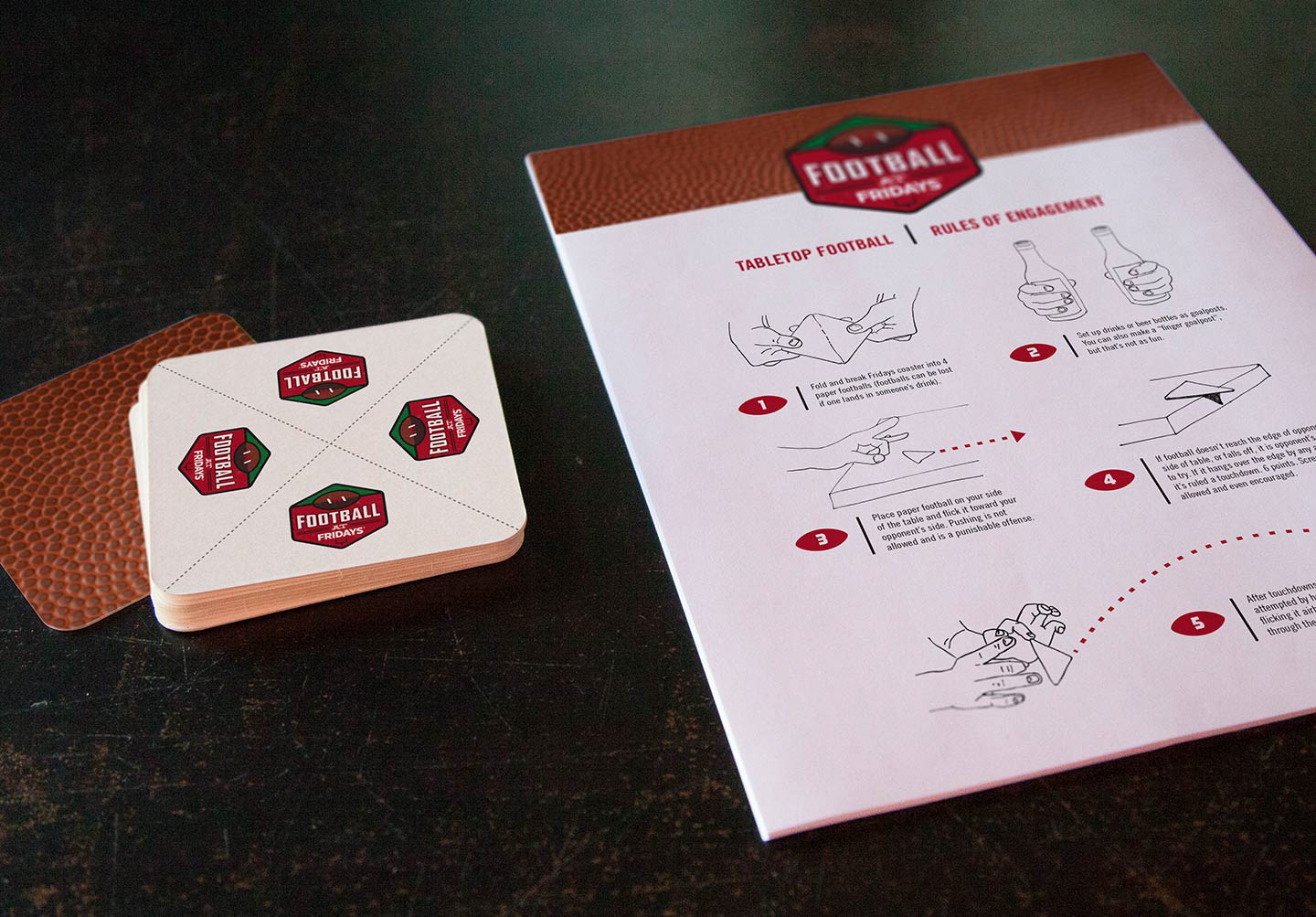 Harvard Newspaper Campaign:

Fridays buys space every year in the Harvard Crimson, the university's newspaper. We wrote and designed this series of ads, each with a teaser banner ad for the front cover, and a full page ad inside. Why not have a little fun with 'em? It is Harvard after all. Work included art direction and copywriting.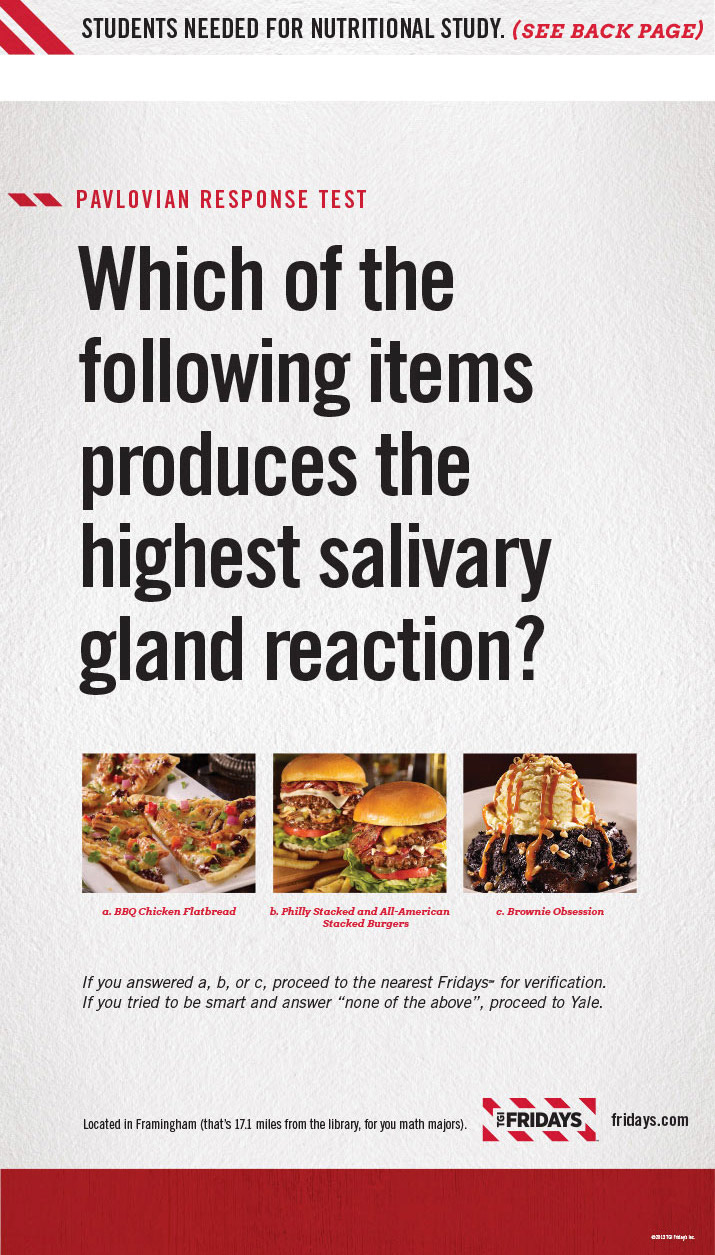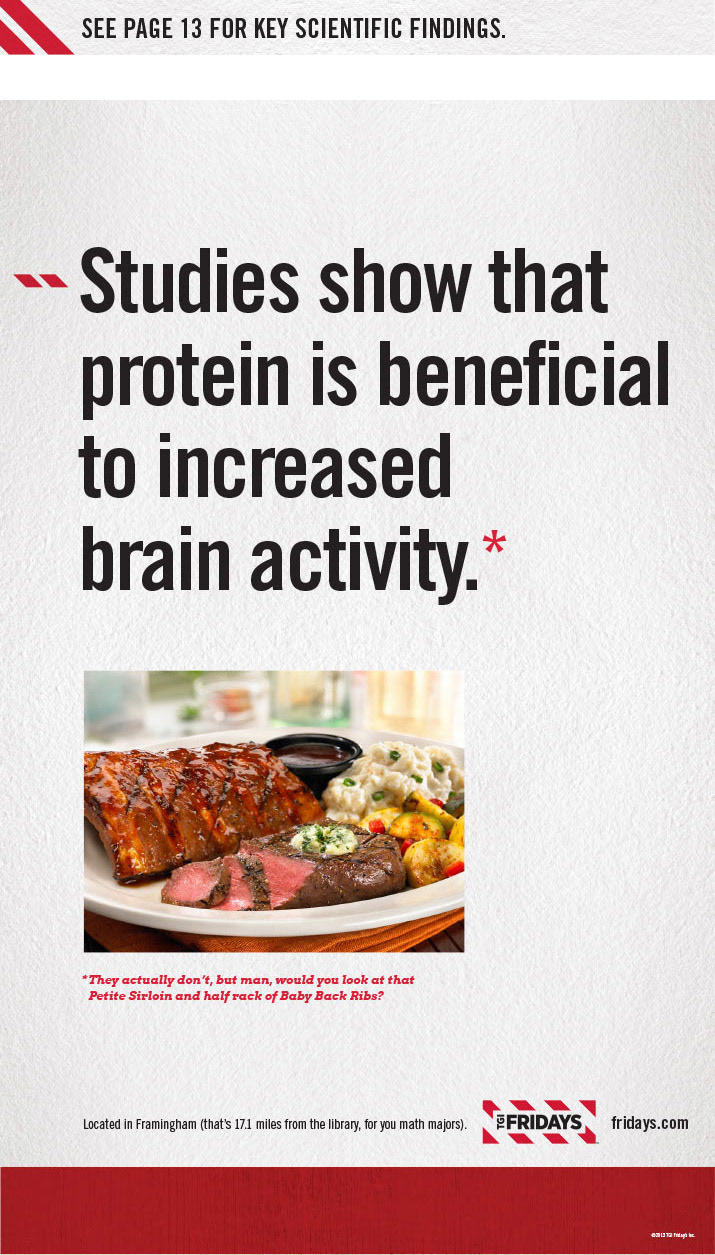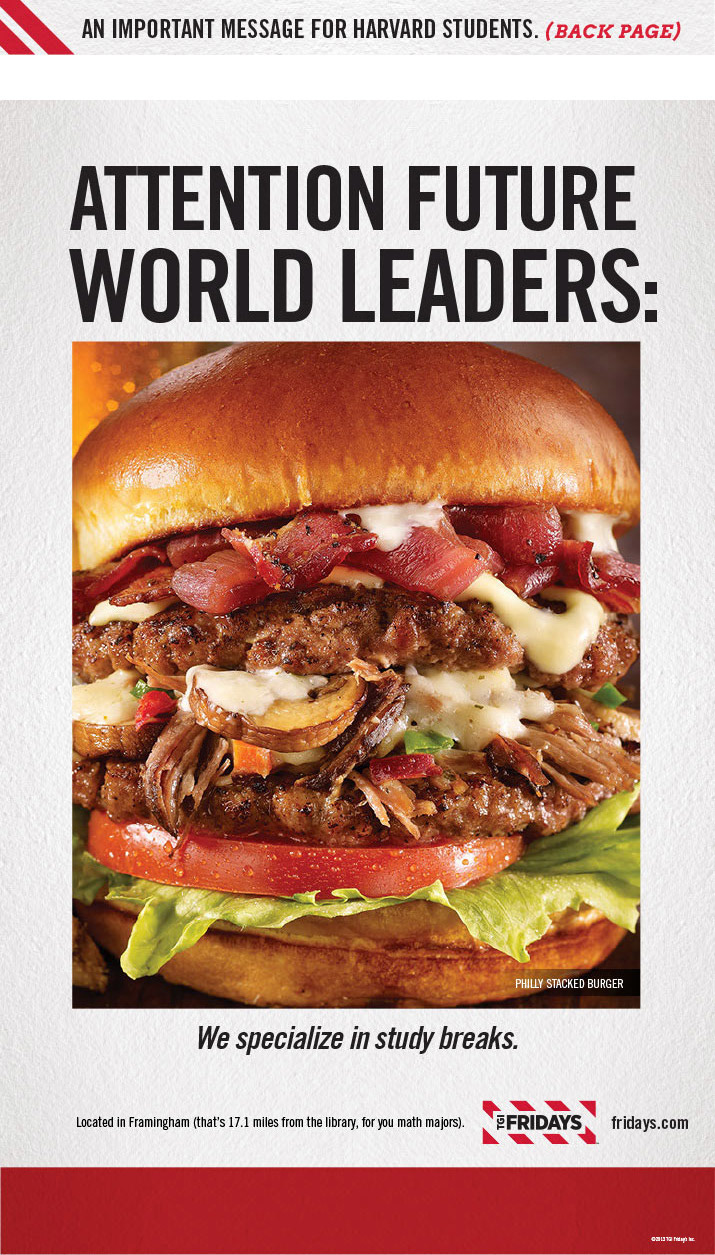 Gift Card Email Campaign:
This email campaign was created to help with gift card sales during the most opportune time of the year: the trifecta of Mother's Day, Graduation and Father's Day. We created animated gifs to mimic a live text conversation when the emails were opened. Very high open rate and in turn, a nice bump in gift card sales.